50 Ways to Play Outside - Spring/Summer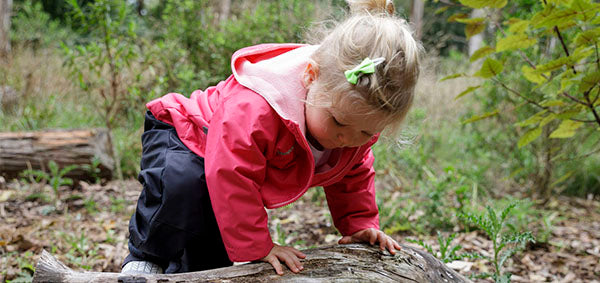 You're on the home stretch! The new school year is just around the corner. I bet you have heard "I'm bored." more than a few times! 
We have come up with a list of 50 Ways to Play Outside. All ideas are either free, or cheap! And most are easy to do around the home, but feel free to get down to your local park or enjoy some new surroundings! 
Hopefully these ideas will be enough to keep your gang busy, get you through this last week, and spark some new reasons to get outdoors. Then print it out and keep it on the fridge for afternoons and weekends.
Scroll down for the full list with links included! 
50 WAYS TO PLAY OUTSIDE
1. PLAY HOPSCOTCH
2. DRAW WITH PAVEMENT CHALK
3. MAKE PAINTED ROCKS
4. HAVE A PICNIC
5. WASH THE CAR
6. RIDE YOUR BIKE
7. HAVE A WATER FIGHT
8. MAKE A FAIRY GARDEN
9. LOOK FOR BUGS AND MAKE A JOURNAL
10. HAVE A LEMONADE STAND
11. PICK FLOWERS FOR MUM
12. LEARN A NEW SPORT
13. PLAY HIDE N SEEK
14. BE HELPFUL
15. JUMP ON THE TRAMPOLINE
16. CAMP IN THE BACK YARD
17. TAKE PICTURES OF NATURE
18. WASH THE DOG
19. GO GEOCACHING
20. PLAN A TREASURE HUNT
21. RUN THROUGH SPRINKLERS
22. GO ROCK SKIMMING
23. LOOK FOR TADPOLES
24. BUILD A FORT
25. FLY A KITE
26. PLANT A MINI GARDEN
27. PICK UP RUBBISH IN THE NEIGHBOURHOOD
28. MAKE A BIRD FEEDER
29. MAKE A SENSORY BIN
30. READ UNDER A TREE
31. TRY ORIENTEERING Here's an easy DIY version
32. PRESS FLOWERS
33. MAKE AN ANT FARM
34. MAKE A DAISY CHAIN
35. TIE DYE SOME TSHIRTS
36. MAKE BARK RUBBINGS OR DRAW SOMETHING IN NATURE
37. BUILD AN OBSTACLE COURSE
38. BLOW GIANT BUBBLES
39. PAINT WITH WATER GUNS
40. HAVE A SACK RACE
41. TOAST MARSHMALLOWS
42. PUT ON AN OUTDOOR PLAY
43. MAKE CLAY FOSSILS
44. PLAY EYE SPY IN NATURE
45. MAKE A TERRANIUM
46. HAVE A SLIP N SLIDE
47. PLAY FRISBEE GOLF
48. MAKE STICK BOATS AND HAVE A RACE
49. LEARN ELASTICS (ASK MUM ABOUT THIS ONE!)
50. PICK BERRIES
Anything else we should add to the list? Contact us we would love to hear from you! 
---
52 comments
---
---